We are so excited to introduce you to the newest member of our team, Intertwined'sIncredibleIntern, Krista. She brightens up all of our days with her always-happy personality. Seriuosly, this girl always has a smile on her face and is never not in a great mood! We adore her amazing attitude and fun stories. So of course, we had to share!
FROMKRISTA!
My favorite place to shop is: Consignment stores! I love looking for one-of-a-kind pieces and pairing it with a pair of jeans, shorts, or a skirt. This type of shopping takes time, but it is all worth it when you find the "it" piece!
If I'm not working, you can find me: On campus at Chapman talking with my close friends, professors, or strangers (I love people) and conversing with them about anything! If I am not talking then you will find me working out in the gym or running around the beautiful town of Orange.
The one word I say all the time is: Whimsy! The word embodies the idea of acting spontaneously in love towards others and that is what I try to do in my life every day!
The best part of a wedding is: The bride and groom's smiles. Not only are their beaming smiles constant throughout the wedding but also completely authentic and contagious!. They could not be any happier than the moment they are in! They are becoming wed to the love of their life and are surrounded by their closest friends and family! What a beautiful moment!
You can always find this station on my radio: If we are talking Pandora, then you will find my go-to station as a combination of Beirut, Birdy, Florence and the Machine, and my new favorite artist, Lauren Aquilina.
When I go to Starbucks, I order: Either a grande skinny peppermint mocha extra hot or a grande very berry hibiscus refresher when I need some caffeine, but recently I have just been ordering hot water, honey, and cinnamon! Strange? Maybe just a little!
My "go to" meal for dinner would be: A huge leafy Oriental Chinese salad topped with chicken, sliced almonds, mandarin oranges, and a few crispy chow mein noodles to top it all off! Don't forget the frozen yogurt for dessert!
If I had to describe my style in 3 words, it would be: Eclectic, Comfortable, Cute!
The one thing I love most about my job is: Are the beautiful women I get to work with! This being my first internship I had no idea what to expect and the ladies at Intertwined Events have made me feel so at home and have taught me so much in what has only been about two months now. Not only have they taught me how to make social media calendars, help with the details of planning an event, and multitask, but also how to dress! I walk into work and they are ALWAYS dressed like models from magazines! So cute! I leave each day inspired to look as put together and stylish as them the next day!
Could she be any more fabulous?! We adore her!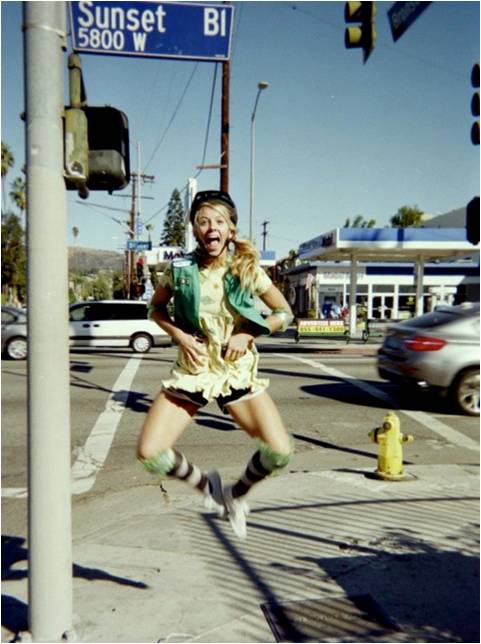 xoxo,
The Ladies of Intertwined Events
P: 949.748.8786 E: info@interwinedevents.com
See what's inspiring us on Pinterest, Facebook & Twitter
We are proud to announce that Intertwined has won "The Knot Best of Weddings" and Wedding Wire's "Bride's Choice Award" for 2011, 2012 & 2013!