The romantic and modernwedding of Jess and Tone was spilling over with love of family and friends, personal details, and pure joy! The inspiration for Jess and Tone's wedding was the venue itself: [Villa del Sol d'Oro] is such a beautiful location, you instantly feel like you've been transported to Italy when you're walking the grounds. The venue was an empty shell. I knew filling it to achieve the look and feel we were going for was going to be a labor of love…and it was! The vision for the day- romantic and modern…with plenty of DIY details to reflect us.
Jessica and Tony really aimed to make everything uniquely them: I definitely think having 4 wedding cakes was pretty unique! I'm lucky enough to have a sister [who owns Cake Mamas] that was willing to make my crazy request come true. All of the cakes were perfect and exactly what I envisioned. However, I have to say, our main wedding cake was my favorite! I'm obsessed with our "For Like Ever" cake topper!! Our favors were another unique detail. During the ceremony, our pastor expressed that our marriage wasn't just between Tony and I, everyone there was part of it as well. She explained in detail that they are and will continue to be our biggest supporters. She made everyone promise to support our marriage, in good and bad. My bridesmaids and I hand stamped bracelets with our names along with the word supporter in the center. In addition, instead of a traditional guest book – Jess and Tone had their guests create a finger print, stick finger guest book where guest created a stick figure in their likeness!
Throughout her wedding, Jess's most memorable moment was more of a memorable feeling: When I think back to our wedding, I'm just overwhelmed with love. Seeing Tony for the first time was incredible!Walking down the aisle with both of my dads was very special. I loved listening to our amazing family give such sweet and heartfelt toasts. The entire day was just overflowing with love. The huge smile on my face never faded! I've never felt so much genuine love in a room, and it was just perfect.
Words of advise from the bride: Honestly, we have so many recommendations/words of advice…we could write a book! We'll spare you and just touch on what we think the most important things are J.
1) Your wedding is a once in a lifetime occasion. There are no "do-overs", so you need a photographer that you can trust. So much time is invested in finding the venue, choosing the perfect flowers, and of course making sure your cake is as lovely as it is tasty. After your wedding is finished and you leave your venue, the flowers have wilted and all that yummy wedding cake has been eaten… how will you remember these things? Don't settle when it comes to photography!!! We are in L-O-V-E with our photos! Candice did an outstanding job. Tony and I are so happy to call her a friend…we love her.
2) Hire a wedding coordinator!!! Having a coordinator wasn't in our budget when we first began planning our wedding. I figured (like so many others) we would just ask one of our friends or family members to help coordinate the day. Having Intertwined be a part of our wedding was hands down one of the best decisions we made. I don't even want to think about what a hot-mess I would have been if Emily and Lauren weren't there!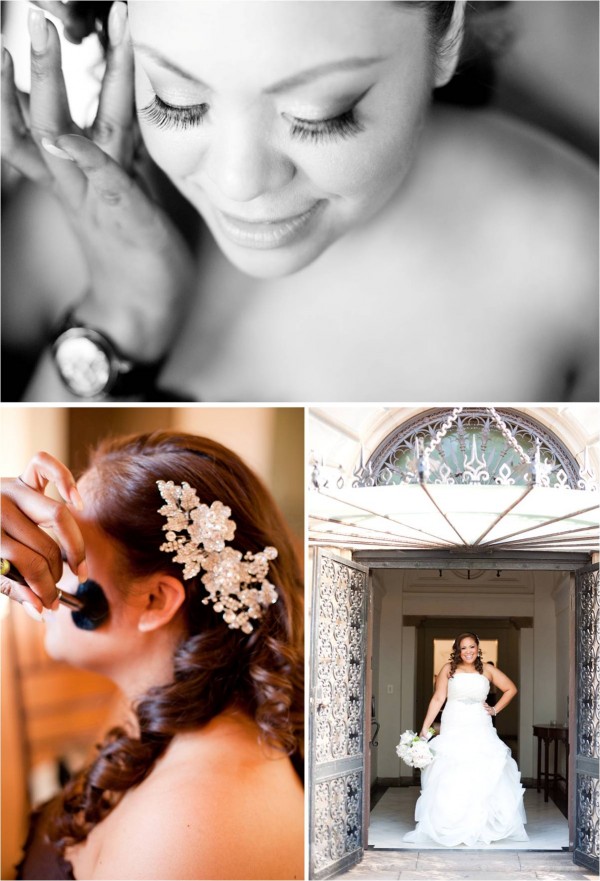 3) HAVE FUN and LIVE IN THE MOMENT! The engagement flies by in the blink of an eye, so soak up every minute of the process! Don't be afraid to let your family and friends get involved, because they really enjoy being part of the planning (unless you make them wrap numbers with yarn!). Don't sweat the small stuff, which can be tough for any bride! I tried to make every detail SO perfect, and in the end, our friends and family were focused on us, not the little details that I cared so much about.No one will ever know if something went wrong, so if anything is out of place, just go with it and rock it like that's exactly how it was supposed to be!Take the time to kiss your new hubby at every chance you get during the night and be proud of yourself for putting together such an amazing day!
Intertwined Events was so honored to be a part of this amazing wedding – congratulations to Jessica and Tony. To see more photos visit our facebook page!
Vendors:
Event Coordination and Design – Intertwined Events
Venue – Villa del Sol d'Oro
Bride –
Dress – Vera Wang
Jewelry – J. Crew
Shoes – Sam Edelman
Makeup – Erika Guinn
Hair- Sweet Fuss Hair & Makeup Artistry
Caligraphy – Grey Snail Press
Paper Goods- Pink Lily Press
Florist – Glendora Florist
Entertainment –
Ceremony – String Duo
Reception – DJ Taktix
Rentals – Arcadia Party Rentals
Cake & Desserts – The Cake Mamas
Photography – Candice Benjamin Photography
xoxo,
The Ladies of Intertwined Events
P: 949.748.8786 E: info@interwinedevents.com
See what's inspiring us on Pinterest, Facebook & Twitter
We are proud to announce that Intertwined has won "The Knot Best of Weddings" and Wedding Wire's "Bride's Choice Award" for 2011 & 2012