TheNautical Navy Weddingof Patricia and Ryan was a gorgeousocean-inspired event – the bride said the inspiration happened organically: With Ryan being in the Navy and me loving boats, growing up in San Clemente around the harbor and on the boat every weekend, it seemed pretty simple that we would incorporate those details about our life into our wedding day. I wouldn't even say it was much of a decision for us, but, rather, just an unspoken motivator that we allowed to guide us. The real inspiration, as cheesy as it sounds, was each other, the fact that we were getting married!
The wedding ceremony was held at St. Edwards Parish in Dana Point, Orange County- although they had many favorite wedding moments their favorite was the moment they saw one another: Even though we were surrounded by 200 friends and family, it felt incredibly intimate between the two of us. We could not take our eyes off each other and it felt like we were the only two people in the room. I was truly swept off my feet in that moment. I know a lot of couples choose to see each other before the wedding for photos but there is something so powerful about that moment that we will both remember forever.
The wedding then moved to the Ocean Institute in Dana Point, Orange Countya truly unique and beautiful venue in itself. Patricia and Ryan had a special treat for their guests when the meal came: We served a good old fashioned cheeseburger for dinner. You can't take Ryan and I to a restaurant without one or both of us ordering a burger so it made sense to us to serve them at our wedding. We had to have garlic fries and bleu cheese crumbled sweet potato fries too!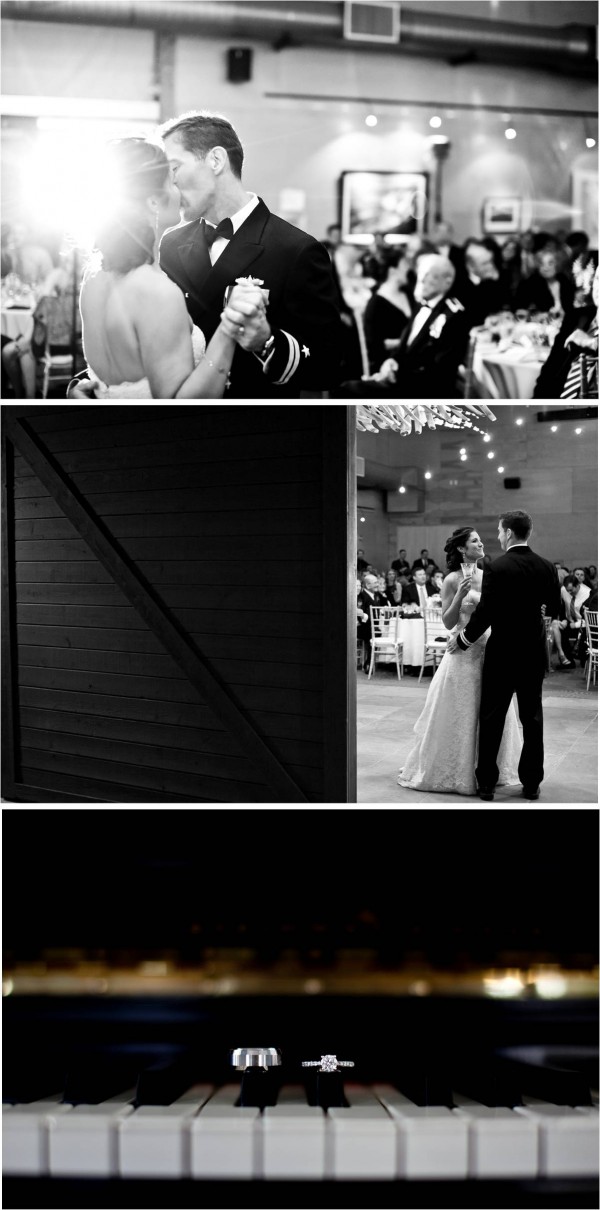 Patricia and Ryan's Advice to couple's getting married: We received some great advice along the way and if we had to choose one thing to pass along it would be to remember that a wedding is just a day and your marriage is a lifetime. The wedding was and is so important and we could not be happier with how we celebrated but it kept us sane in the few weeks leading up the wedding, to remember that it really is all about the two of you spending the rest of your life together, loving and respecting one another.In the beginning we really wanted to plan our wedding and thought we could easily do that alone but having Emily and the gals at Intertwined was truly such a blessing! It gave us the ability to really enjoy the day without worrying about anything. Having had our own wedding and having also been in many weddings as a bridesmaid I know that most do not usually go as planned and these fabulous ladies were so professional and on top of everything without us even knowing! A wedding is a day, marriage is a lifetime but these gals sure do know how to make that wedding memory last a lifetime!
It was such a pleasure to be a part of Patricia and Ryan's wedding! To see more photos visit our Facebook page and be sure to witness their commitment of love in the video below:
patricia + ryan wedding trailer from ElmanAdam on Vimeo.
Vendors:
Event Design and Coordination – Intertwined Events
Venues –
Ceremony: St. Edwards Parish
Reception: Ocean Institute, Dana Point
Hair and Makeup – Beauty and the Beach
Florals – Designs by Tricia
Catering – Party in a Box
Entertainment – DJ James Loram
Bakery – It's All About the Cake
Photographer – Erin Hughes Photography
Videography – ElmanAdam Films
xoxo,
The Ladies of Intertwined Events
P: 949.748.8786 E: info@interwinedevents.com
See what's inspiring us on Pinterest, Facebook & Twitter
We are proud to announce that Intertwined has won "The Knot Best of Weddings" and Wedding Wire's "Bride's Choice Award" for 2011, 2012 & 2013!