Most couples do not put much thought into the boutonniere, but that is a trend that is quickly changing. Yes, there still are traditional rose boutonnieres, but more and more couples are optingfor a more thematic and untraditional boutonniere and utilizing a wide array of materials from buttons to pinwheels! If that seems a little too risky, we also love boutonnieres that are created using unexpected flowers or succulents!
Instead of a rose, substitute a small calla lily with a touch of greenery for a unique contemporary look!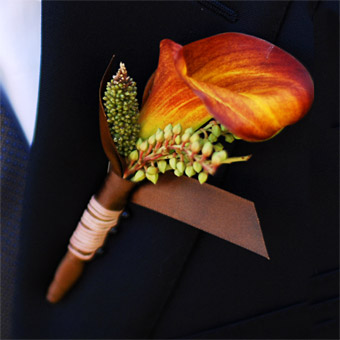 For an even funky-er look choose an exotic flower with a unique binding to add a pop of styleto the groom and goomsmen!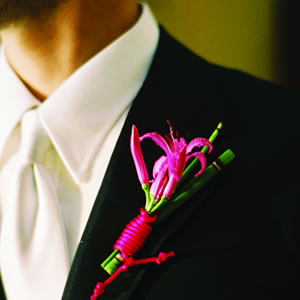 Shouldyou dare to be bold, try something unconventional! We love the different materials in these designs:
Jesi Haack
Whatever your style, have fun with the boutonniere!
xoxo,
The Ladies of Intertwined Events