"How did you find out about Intertwined?" I asked.
"My brother Kevin volunteers at your camp and absolutely loves it. He told us about you." Kim replied.
From there, I knew this was going to be a wedding we had to be involved with coordinating! Kevin is one of
Camp's
all start volunteers and any family of camp, is family to us. We are so excited to be involved with Kevin and Mark's wedding this July. After seeing them take just a couple ideas from us and turn it into THIS, I know it's going to be nothing short of fun, personal and super creative.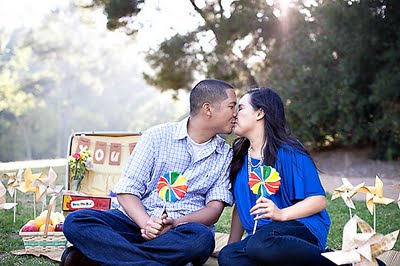 Kim looks so incredibly happy in this photo below!
After they were done with their picnic themed shoot (they got engaged over a picnic so it was the perfect setting), they ventured off to the Observatory where Mark had originally planned to propose! He is a planner and all we can say is good thing he planned for a 2nd and 3rd back up.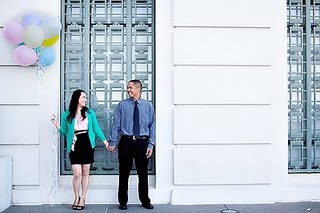 Mark and Kim – we are so excited to be a part of your big day! From the conversations we have had to the meet and greet at the movie theatre, we know it's going to be a great partnership. We wish you all the best…just a little more than a month to go!!! 🙂
The Ladies of Intertwined