Introducing the Newest Member of Intertwined Events: Lauren Bergmann, Assistant Event Coordinator
We are so excited tobegin this week with somewonderful news:A new member of the team! We simply cannot wait any longer to introduce to you the newest member of the Intertwined Events Family, Lauren Bergmann! Lauren will be assisting witha great number of our upcoming events -lending her creative skills to design, decor, graphics, coordinationand more. As well, she is the genius behind ouramazing Themed Thursday blog series!We are positively thrilled already at all Lauren brings to Intertwined Events and our cherished clients!We want you to get know Lauren, too – read more about what makes her so unique: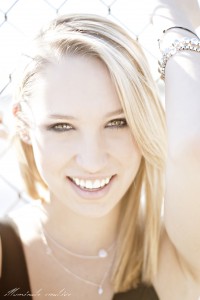 About Lauren:
Ok I admit it; I have always wanted to be a Disney Princess and I still believe in the fairy-tale of happily ever after. So, I particularly love being involved in planning that ONE day where every girl gets to live her own 'Äòprincess dream!' From fine art to fashion, from graphic design to gorgeous tablescapes, I am passionate about all things creative and artistic. If you have an idea, I can make it beautiful! Whether working on-site or behind-the-scenes, I enjoy intertwining your vision throughout each and every detail of your special day or event.
At the University of Southern California, I studied Communications with a Minor in Advertising and planned numerous themed parties, sorority recruitment events, philanthropy fundraisers and leadership conferences. And despite my reputation as an enthusiastic USC Trojan fan, I do love working in color palettes beyond cardinal and gold!
I am absolutely fascinated by the ever changing and challenging world of event planning, and I look forward to each new and exciting day in this career. That is, unless of course, I actually become that Disney Princess!
Lauren, we could not be more excited to welcome you to the team! You can connect with Lauren on twitter at www.Twitter.com/IntertwinedLMB
XOXO,
The Ladies of Intertwined Events