While it is not the mother of the bride or groom's special day, they still should look and feel beautiful on the biggest day of their child's life! Because they are going to be in the spot light during the ceremony and the reception, they should put special time and consideration into choosing the perfect dress! To start, their dresses should compliment those of the bridal party and the colors of the wedding; however, the dress color and fit should flatter the woman wearing it!
Traditionally, the mother of the bride chooses her dress first with her daughter, and then communicates with the mother of the groom, so she can decide on her dress. Mother of the bride and groom dresses can be found anywhere, so they shouldn't feel like they have to stick to bridal boutiques!
This look has everything a mother of a bride or groom should wear! It is flattering with its fitted top and flowy body. In addition, the dress has a removable cap sleeve, and can be worn without if for a beautiful strapless look, or with it for a more the more conservative woman!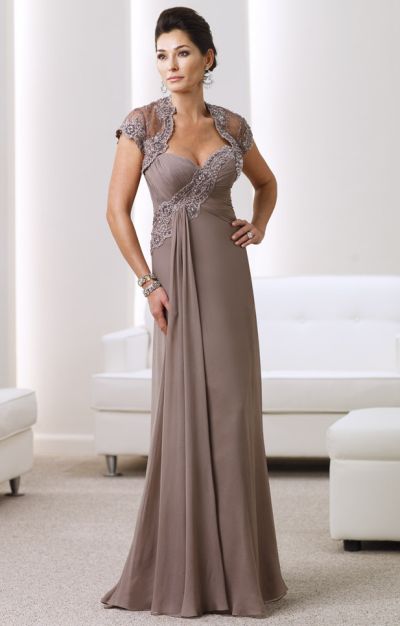 We love this look of ethereal beauty for the mother of the bride or groom! We love that this dress seems to be floating on the ground! The wide, V-neckline is extremely flattering, without being too revealing!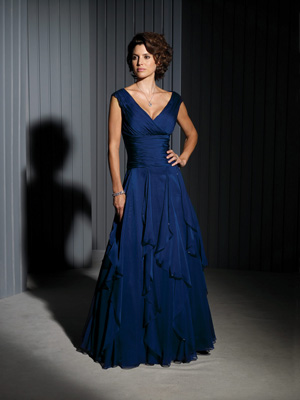 We love this dress for its 'Äòjust-below-the-knee' length and its flattering bunching! We also find this dress extremely flattering on women who would like a little more arm coverage!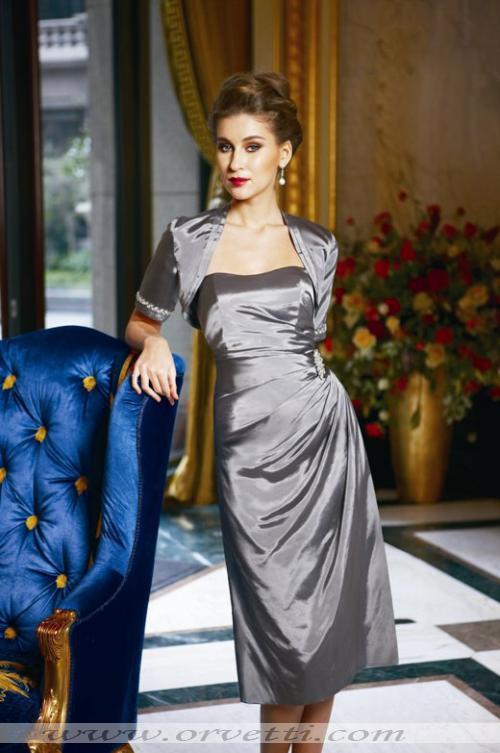 Lastly, a beautifully tailored suit can be just as stunning as a dress. We love the formal and feminine look of these gorgeous ensembles!
We wish youa happyshopping experience and may you relish in the joy of your child's wedding! Congrats!
xoxo,
The Ladies of Intertwined Events