All that can be said for this gorgeous wedding is simply stunning detail after stunning detail! This wedding not only had a naturally beautiful backdrop, it had all of the elements of the couple's personality and love tied in!
At the ceremony, held at St. Joseph's Catholic Church, guests received a hankie with the couple's embroidered information for your tears or pocket. At the cocktail hour, guests were able to write well wishes on Jenga pieces, a message to the couple to be placed in a time capsule which the couple would open on their 5 year anniversary (so cute!!), a pretty escort card display, and fun signature drinks!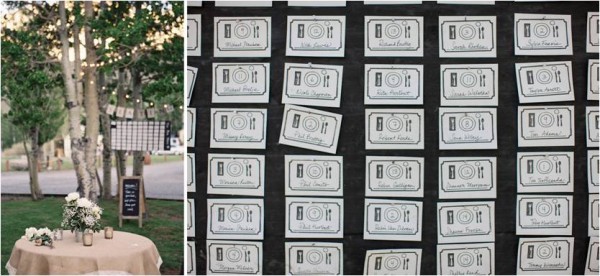 The reception, held at Convict Lake, was filled with natural elements for centerpieces, garlands of fresh florals and zinc accents fromRed Lilyflowed from the tables. Each guest had a custom place setting with unique plate combinations and dinner prayer cards which all the guest sang together before the meal – one of Alexandra's family traditions! Did you get a look at that cake?! The deconstructed, naked cake was from The Breakfast Club and the table was adorned with a vintage sign reading It Had To Be You.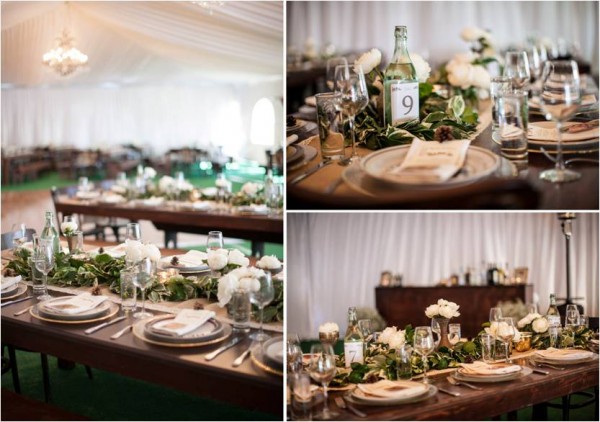 After the cake cutting, the party really started – guests would NOT leave the dance floor for anything – okay, maybe they would for the S'mores station outside, but not for long! Vox Entertainment provided the music while guests danced the night away!
Congratulations to Ali and Anthony, the love of this couple was so palpable throughout this entire experience and we wish you nothing but the best in your new life together! Special thanks to Braedon Flynn Photography for the stunning pictures and The Cana Family for the beautiful video – to see more visit our Facebook!
xoxo,
The Ladies of Intertwined Events
P: 714.694.0844 E: info@interwinedevents.com
See what's inspiring us on Pinterest, Facebook & Twitter
We are proud to announce that Intertwined has won "The Knot Best of Weddings" and Wedding Wire's "Bride's Choice Award" for 2011 & 2012