You haven't had real Mexican food until you've crossed the border. Ahem. Make that crossed on over to the Border Grill. After enjoying a tantalizingly lunch at their storefront in Santa Monica, we're absolutely stoked to toast the mobile version as the tastiest option to spice up your wedding or next big event.
Choose from six different menu options (we recommend the one with the Yucatan Pork taco'Äîit's to-DIE-for!) or have the menu custom designed (can you say empanadas), but either way your guests will be begging for seconds. And thirds. Plus, because the food truck is part of Border Grill Catering, they'll provide you with a full service bar complete with their delicious mojitos and maragaritas, staff, and event rentals and essentials.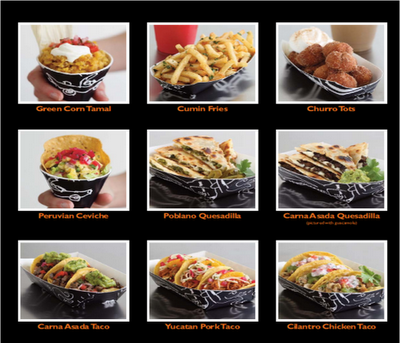 As you're preparing for your New Year's party or your next big soiree, this truck guarantees a fiesta. Top off dinner with the Tres Leches for dessert and you may not have room for the tequilla shots. Olé!