We are so in love with this wedding and its sheer beauty and extravagance, that its going to take us a couple of posts to tell you all about it! Here is Part I: The Ceremony!

The entire ceremony, held at the gorgeous Pelican Hill Resort, was dripping in red roses fromSquare Root Designs; spiraling up the pillars, filling the aisle, draping over chairs, spilling over three foot vases – it was impossible to look somewhere and not see roses. Guests and Bridal Party took shelter from the light rain (a wedding blessing!!) under clear umbrellas with red detailing, and the bride was walked down the aisle by her father under a custom-made Victorian style umbrella. The lovely ceremony was lead by Officiant Rocky Kim and white doves were released as the ceremony came to a close.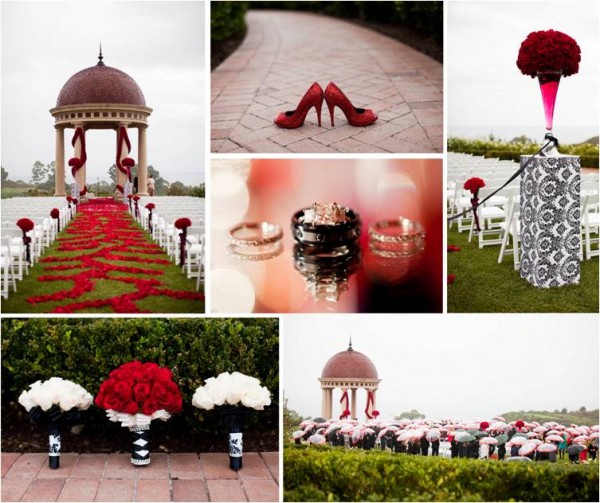 All of the gorgeous photography for this series was provided by Jasmine Star! Go to our Facebook to view more photos of the ceremony from this Pelican Hill Wedding! And stay tuned, next Wednesday we will highlight the stunning reception space!
xoxo,
The Ladies of Intertwined Events