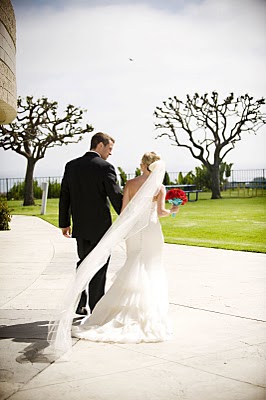 Photo Credit: Mollie Jane Photography
Whether you are a wedding vendor, a bridesmaid, an engaged young lady or someone who just loves the wedding industry, I'm sure you have asked yourself why people hire wedding planners? With a little hard work and some excel spreadsheets, anyone can do it, right? Right? WRONG. Although I truly believe everyone has a few wedding planner-isms within their personality, it's a completely different ball game than one might expect.
Here are the top 10 reasons we think hiring a wedding planner is a must do thing before your wedding:
We're the In-Crowd.

Wedding planners know the industry. We'll give you stunning and TRUSTWORTHY vendors you can count on.
We can save you money! Because we know the industry, we can get you the best deals and steals without compromising on your vision

We keep a tight budget.

Planners will not only help you stay on budget, but help you determine reasonable prices, where to splurge and where to save, and forecasting any additional expenses like when you're deciding whether or not to invite your second- cousin-twice-removed
We do the work for you. So that you can kick your feet up on your wedding day knowing that everything you envisioned is going exactly as planned
We're there for YOU. (Not the venue). An onsite coordinator is only there to make sure the facilities are running smoothly. But when you need to make a last minute change to your place settings, guest list, or timeline'Äîthat's up to us, because you're our number one priority.

We're the middle man.

Because we're not related to you, or your mom, or you fiancé's "well-intentioned" older sister, we can help you make wise decisions from a third party perspective and graciously explain the best options to all invested parties

We protect your investment.

Think of us as insurance'Äîeveryone should have it, and when you need to use it, it's worth every penny! We're there to ensure everything runs smoothly, every kink (that you won't even know about) gets worked out, and everyone has fun, so that the only memories you have will be wonderful ones.

We take your vision and elevate it.

We know the ins and outs of weddings, so we can help you best implement your dream vision into a unique and custom event on budget

We know the rules of the road.

You may not be familiar with the rules of engagement or matrimony for that matter! Based on years of experience in a wide array of cultures and practices, we're there to consult you on how to host a wedding you are sure to take pride in and one where your guests are guaranteed to be WOW-ed!
You get to ENJOY being engaged. This will be one of the most exciting times of your life'Äîand we're there to keep it that way! We take away all that unwanted stress by guiding you through every step.
With all this in mind, hiring a wedding planner should be an obvious choice!
Continue to Elevate,
K.